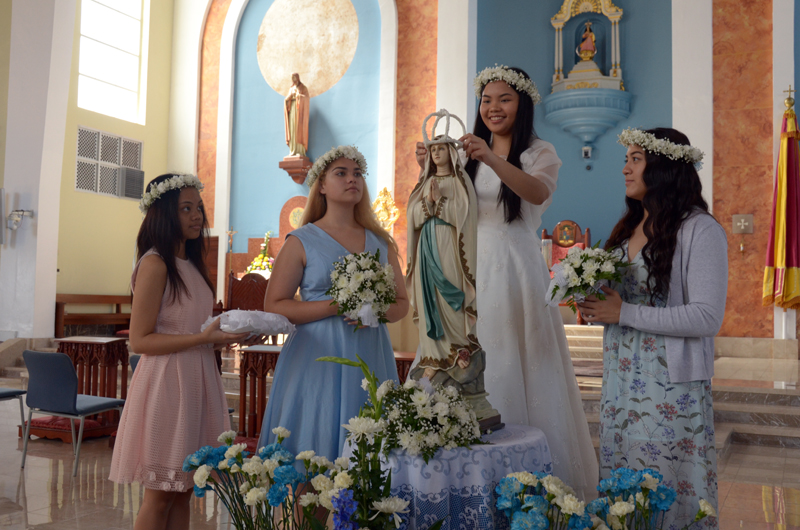 Crowning of Mary (May Queen and Attendants) Pictured left to right: Raemier Javelosa, Lincoln Budasi, Gabrielle Gonzaga, and Joie Rose Blas.
The Academy of Our Lady of Guam held its annual May Crowning on May 1, 2017 with Liturgy celebrated by Father Tom McGrath, SJ at the Cathedral-Basilica. The custom and tradition of the May Crowning traces its origins to the Jesuits who celebrated this devotion since the 16th century. this annual event, which is a practice close to eh hearts of many devout Catholics, honors and celebrates Mary as the Queen of Heaven and Earth and the Mother of God. The Church considers it fitting that the month when Spring is at its full bloom, May, is an opportune time to be reminded of how we, too, can share the fullness and freshness of life through following the example of the Blessed Virgin Mary in her "Fiat" (her "yes"), allowing God's will unfold in her life.
The custom of the May Crowning has been a tradition at the Academy since its founding in 1949. As part of the tradition, during the May Crowning Liturgy, the Seniors present our Blessed Mother with flowers upon the Crowning of Mary. With the Crowning of the image of the Blessed Virgin Mary, the Academy students alone with all those who practice this tradition, place themselves under Mother Mary's protection and ask for her intercession in granting us the grace to be able to follow in her loving example.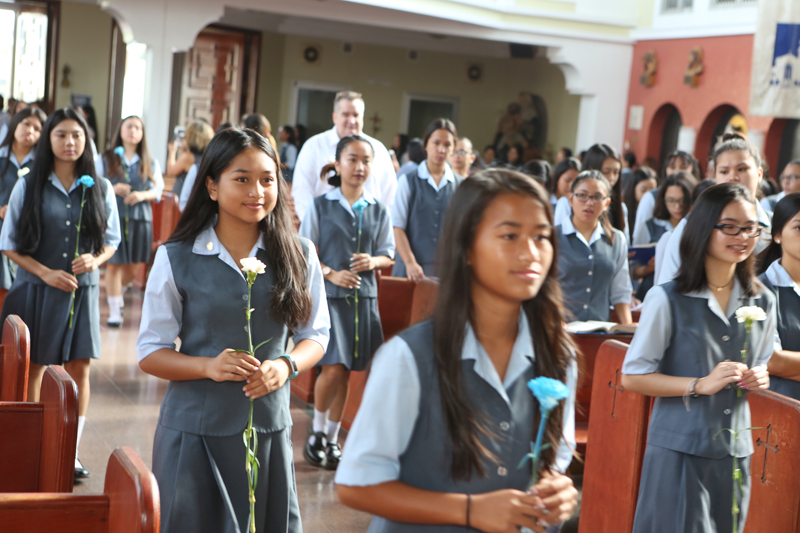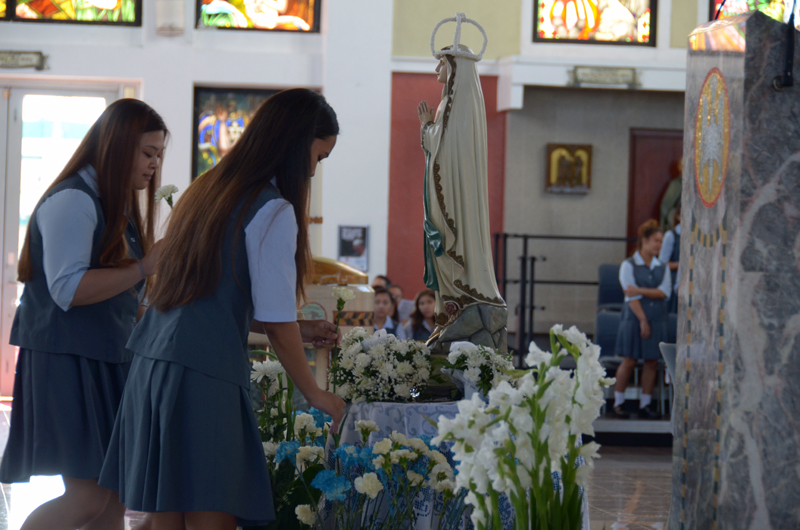 Presentation of flowers by the Class of 2017. Senior students process in with flowers for Mother Mary before the start of Mass. It is an Academy tradition for each Senior to present flowers to Mother Mary during the school's annual May Crowning.