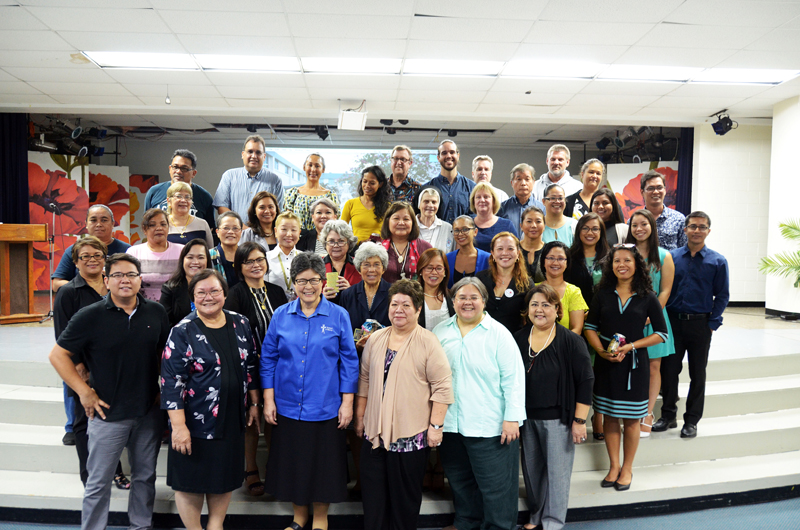 The school welcomes back all returning teachers and offers a warm welcome to new teachers Tia Flores (U.S. History) and Irish Espirito (Anatomy) to the Academy family!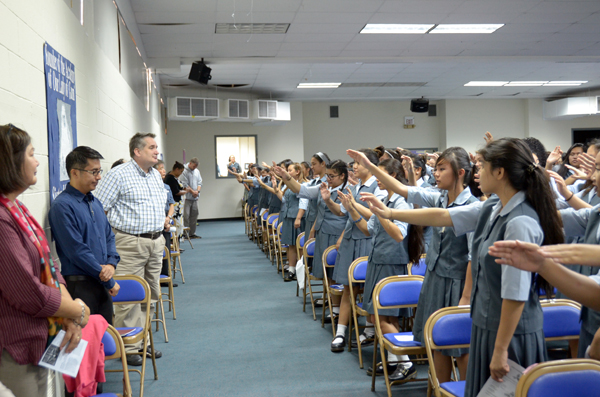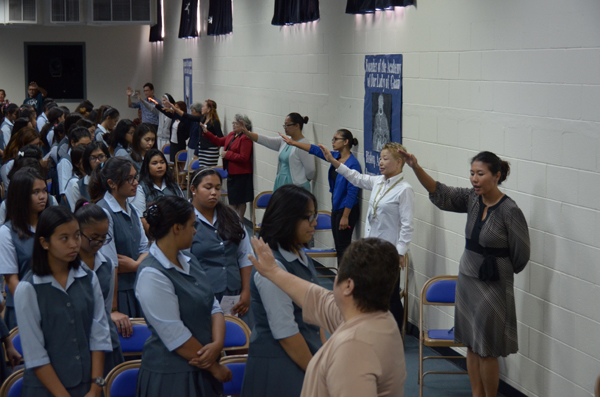 Teachers and students take turns holding out their arms in blessing of each other as we begin the school year.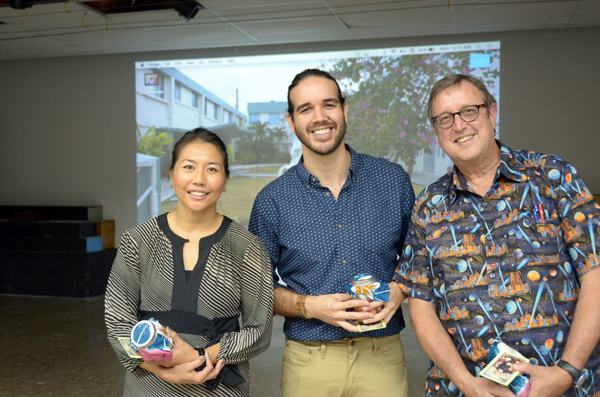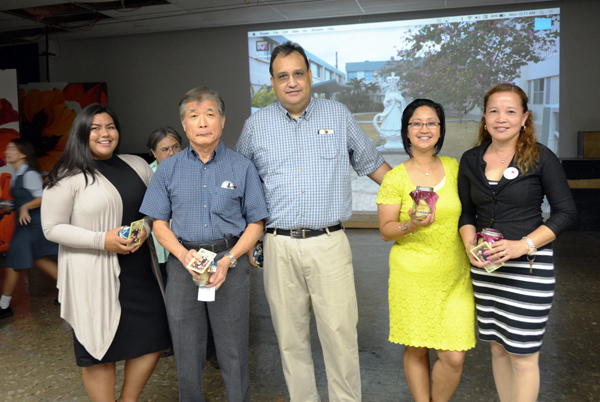 The Science and Math departments pose for pictures.