The world-famous International Pilgrim Virgin Statue of Our Lady of Fatima was on display at Academy of Our Lady of Guam (AOLG) Ysrael Fine Arts Auditorium on January 25, 2018 from noon to 2:00 p.m. Academy students, faculty and staff welcomed the Pilgrim Statue of Fatima by gathering at the school's auditorium to celebrate her visit on campus.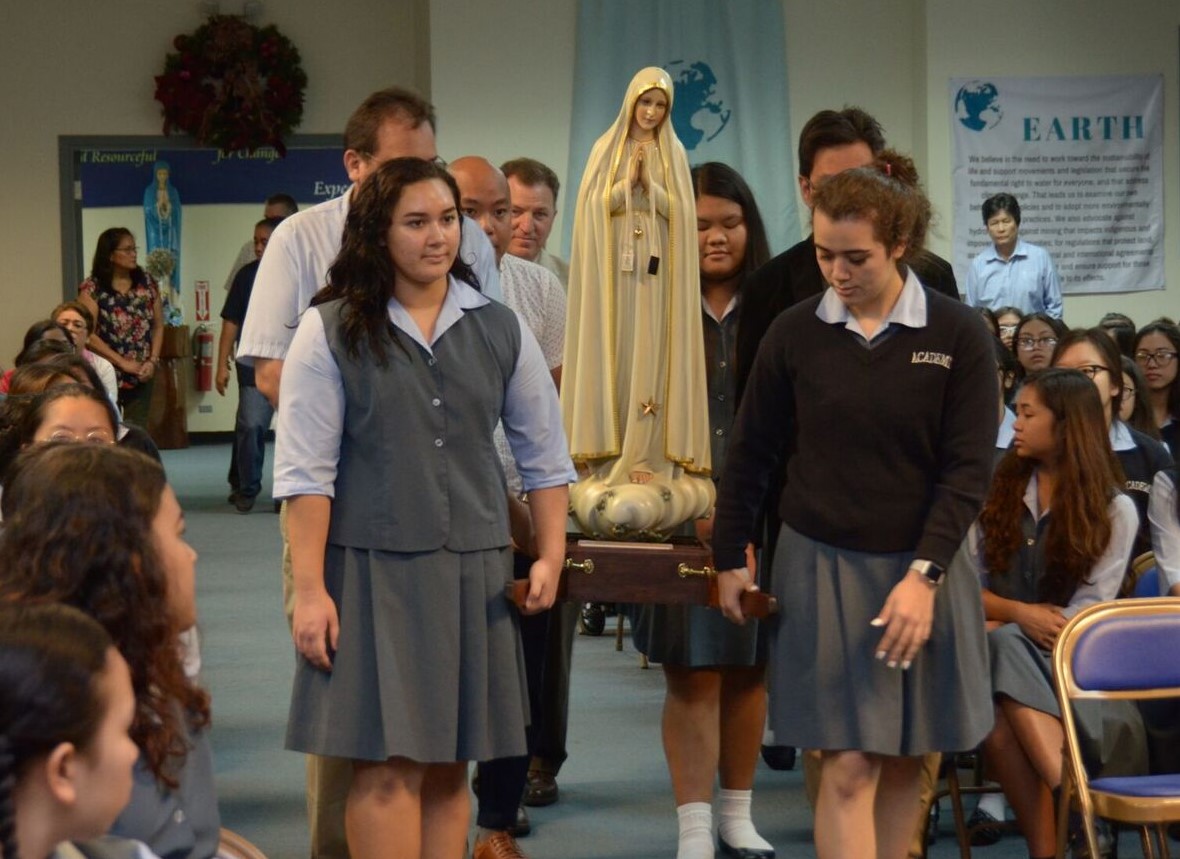 Academy students welcome the International Pilgrim Virgin Statue of Fatima at Assembly on January 25, 2018.
The event started with the observance of the Travelling Statue's arrival at the school's Auditorium with the students assembled. AOLG students Kateri Santos and Elthea Miguel led the study body present in the Rosary. Larry Maginot, from off-island and one of the two travelling custodial escorts of the statue, gave a presentation and shared with the students the Virgin Mary apparitions in 1917 witnessed by the three young shepherd children, Lucia, Francisco, and Jacinta, of Fatima, Portugal from May to October 1917. Mr. Maginot spoke of Mary's message about the significance of offering ourselves to God and bearing the sufferings we experience in our lives as an act of atonement for our sins. He also reminded us of Virgin Mary's request in her apparitions at Fatima to pray the Rosary every day for peace worldwide. After Mr. Maginot's presentation, Principal Mary Meeks invited students, faculty and staff, and guests present to offer prayer requests and petitions to Our Lady of Fatima during the travelling statue's visit to the school.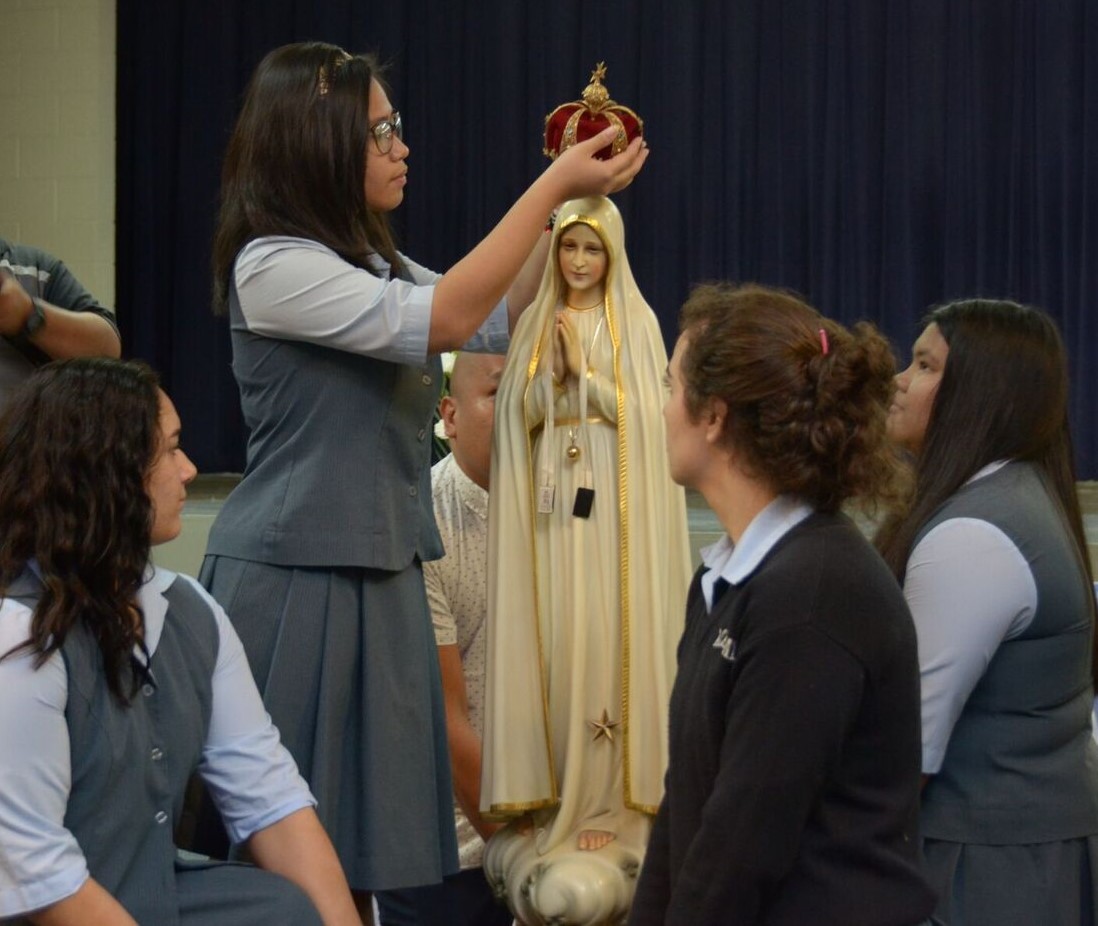 Academy senior Elthea Miguel places the crown on the International Pilgrim Virgin Statue of Fatima upon her arrival.
The International Pilgrim Virgin Statue of Fatima has been traveling since 1947. This is her fourth visit to Guam. The Pilgrim Statue's last visit on the island was in 2015. The Travelling Fatima Statue's tour on the island started on January 15, 2018 and will visit various locations on Guam until February 3, 2018.